About Me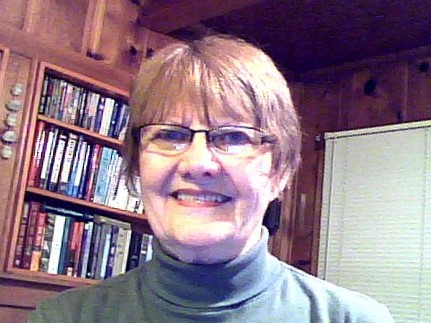 Hi!

My name is Elizabeth and one thing you may already know about me is that I love to read!
My love for books goes back as far as I can remember. When I was growing up, my parents kept me well-supplied with storybooks and a good set of encyclopedias.

My favorite stories in my early years were The Adventures of Tom Sawyer and Huckleberry Finn.
In high school I read The Good Earth and loved it. Other favorites from years past are To Kill a Mockingbird, Giovanni's Room, and Black Like Me.
All of these books have been banned and/or challenged someplace, at sometime. Some stay on the banned list year after year.
I still like these books. I'm a firm believer that there is something useful to be learned from any book, no matter if we agree or disagree with the material presented.
Love it or hate it, our educated has been advanced because of it!


I read both fiction and non-fiction books.


I usually have one -- or more likely a stack of them -- close to me when I'm at home.
Right now (2020) I'm especially interested in, and concerned about, social justice issues.
I believe in fairness for all, freedom for each and every person to make their own life choices. Everyone deserves equal rights, equal opportunity, equal treatment.
I believe in freedom of religion, and freedom from religion.
No one group of people has the right to decide for others how they should live and force them to do so.
Last year I finished writing my first book, Saving Katy. a story about a young wife and mother who gets involved in a cultish church. Available on Amazon.

Welcome to my website and thanks for reading!   

Elizabeth
Back to For-Love-of-Books

 Copyright © 2020 for-love-of-books.com